Free plan available
Netcash Shop offers flexible plans and pricing to suit your business needs, with no set-up fees. A 30 day demo shop is available to first time users.
Set up shop anywhere
Add your shop to multiple sites, blogs, and social media platforms. Use the App or any other device to manage your shop from one dashboard. Changes are imitated to reflect instantly across all platforms. Sell anywhere at any time.
Install in minutes
Smoothly integrate Netcash Shop into your existing websites. No software installation is required, and no changes are made to your website layout.
Sell on any device and on the move
Responsive design allows you to sell on any device across mobile, desktop and tablet, ensuring your shop looks great all the time, on all devices used to access it.
We handle the details
We will handle the upgrades, SSL-certificates, security, server configuration and hosting. All you need to do is focus on selling.
Add stores to social networks
Add your shop to all your social media platforms offering your customers an easy way to shop your products, while syncing directly to your central inventory.
Also available on Netcash Shop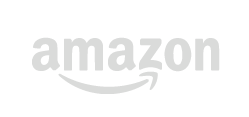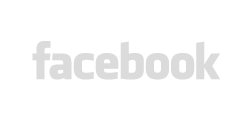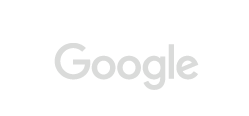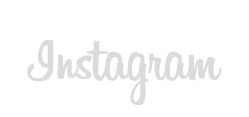 Boost your online presence
Set up your Netcash shop and easily promote your products on Google, Facebook, Instagram and so much more. Sell on one or try them all!
Your Customer's Experience
Seamless shopping
Customers are able to access a clear view of their product listing when adding items to their cart.
Checkout made easy
Your customers can easily create a profile at checkout. For faster transactions, you can enable guest checkout for customers to complete their order without creating a profile.
Delivery address
Customers can keep delivery addresses in their profiles making the purchase of future orders quick and easy.
Language recognition
Netcash Shop's storefront is translated into 50 different languages (and counting), allowing customers to easily read your shop in their native language.
Mark your favourite items
Allow customer to flag their favourite products and view it at a later stage while also displaying the "most popular" favourites for potential customers.
Shipping automatically calculated
Customers can view the shipping rate based on their location and make changes to shipping options.
Offer these payment options






Control your Netcash Shop
Manage your inventory
Track your inventory stock levels easily whether you are selling online or offline.
Control product variations
Personalise your product options and variations, allow customers to choose from different sizes, colours, images and more.
Increase sales
Boost your sales by offering customers promotional pricing, promo codes and volume discounts.
Sell digital services
Sell services just as easily as physical products.
Select payment options
Netcash's payment gateway is already installed. Choose from multiple payment options, including Ozow Instant EFT, Scan to Pay, Credit Card, Bank EFT, Retail Payments and Visa Click to Pay.
Shipping made easy
Netcash Shop is integrated with a local logistics partner. Easily update rates and options based on the needs of your customers.
Manage your shop from our mobile app
Control your business from your smartphone with our user-friendly mobile app. Managing your shop inventory, order management, pricing and logistics has never been easier.
Sell on multiple sites
You can enable your shop to reflect on various websites and social media platforms, such as Facebook & Instagram allowing you to sell anywhere, anytime.
Automated updates – No downtime
Netcash's services are cloud-based and constantly updated. We handle updates so you don't have to.
Checkout process
The secure Netcash checkout process is quick and easy.
No software installation required
We store and back up your eCommerce capabilities on Netcash and Amazon's safe and secure servers, all you need to do is sign up for a Netcash account and publish your shop online.
Personalised design themes
Match your shop to your website perfectly with a selection of advanced settings and customisable CSS design themes.
Level 1 PCI compliant
Netcash is a PCI DSS validated Level 1 Service Provider.
The best customer service
Our eCommerce Support Team is passionate about assisting you. We're here to help you get started and assist you in growing your online shop.