About Netcash Shop
Founded in 2003, Netcash is a market-leading payment solutions provider to South African businesses and organizations, specialising in Debit Orders, Salary and Creditor payments, eCommerce and Risk Reports.
We have partnered with the global eCommerce platform Ecwid, a leader worldwide in providing online selling solutions for small businesses. We've combined our 17+ years of experience in payment solutions, with Ecwid's 10+ years leading the eCommerce industry, to bring you 'Netcash Shop', our powerful eCommerce Shopping Cart solution providing all South African small to medium business owners with the tools to start selling online, today.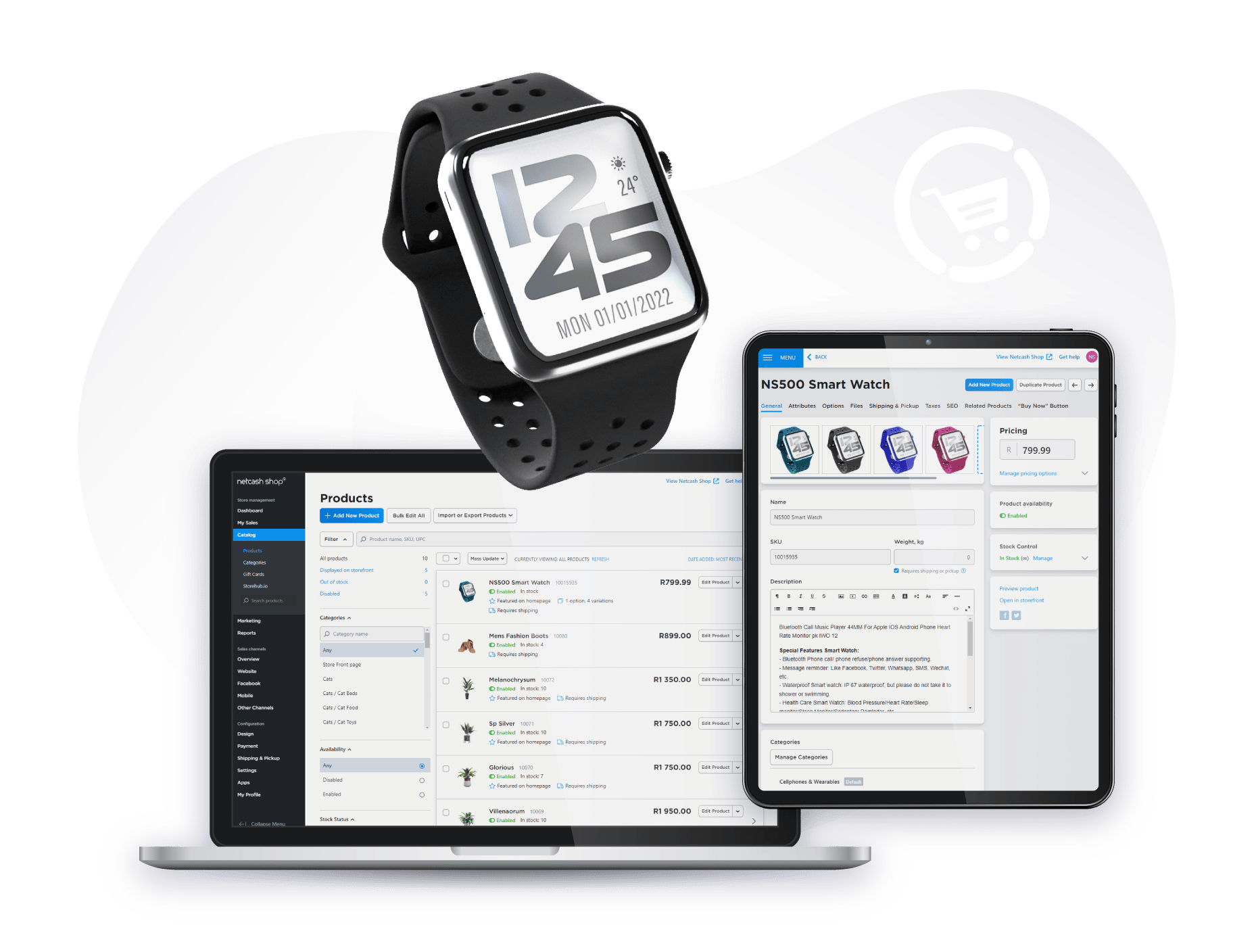 Netcash Shop is a powerful eCommerce Shopping Cart and online shop builder that allows you to create the eCommerce Shop of your dreams in just a few easy steps. You can customise your shop by choosing from a wide variety of themes, layouts, stock images and fonts.
Offer multiple integrated payment options to your customers and our courier partners can provide real-time shipping rates based on your customers location.
Quick and easy…
Netcash Shop can be added to multiple existing websites, blogs, and social media platforms to boost your online presence and reach more customers. Create an account, set up your shop and start selling online today.